Seconds Eco Store
120 Bent Street, Suite D
Taos, New Mexico
575-751-4500
Hours:
Open 7 Days a Week
10 a.m. – 6 p.m.
SecondsEcoStore@gmail.com
Website: SecondsEcoStore.com
Instagram: @SecondsEcoStore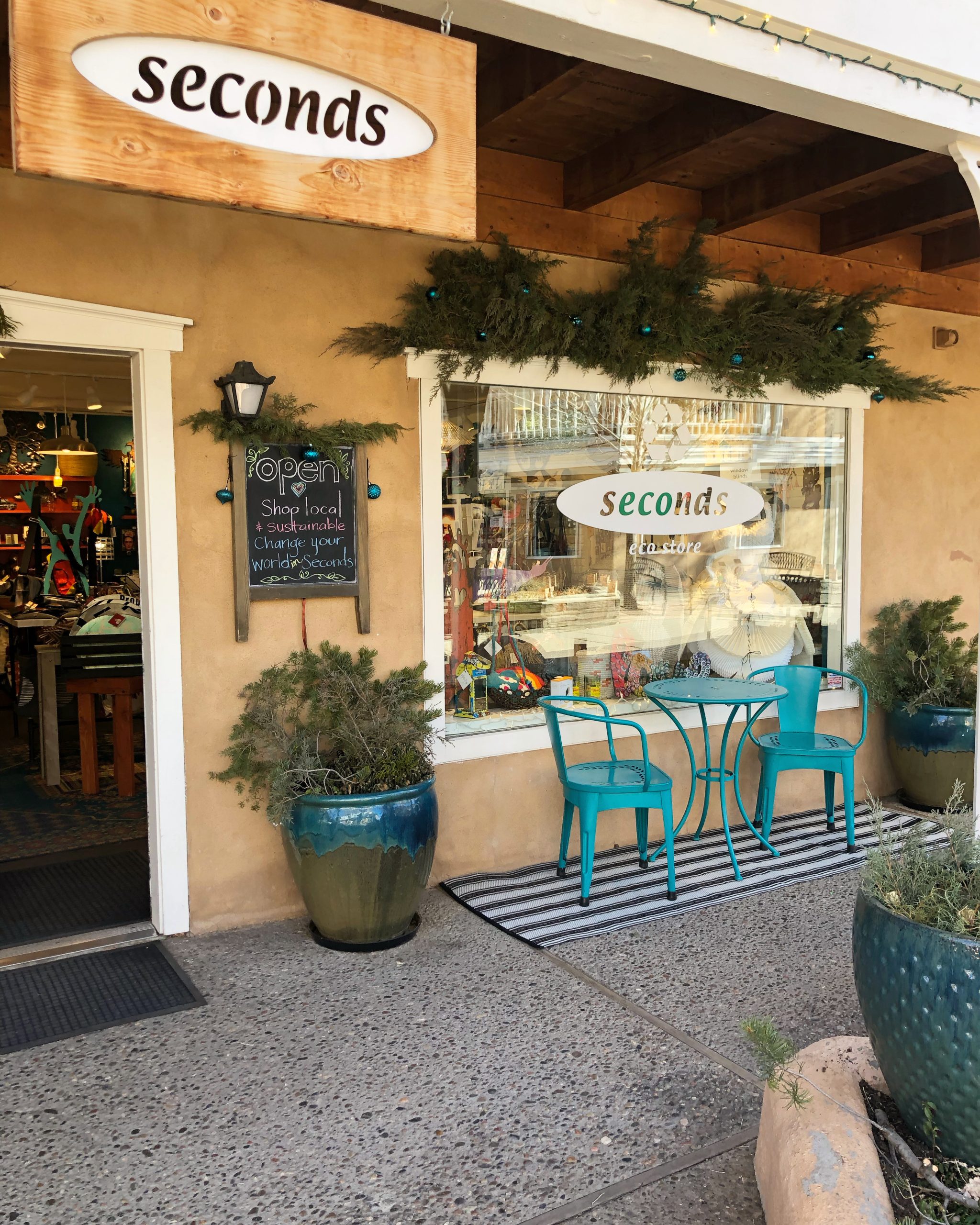 recycled & hand made gifts & curios
Seconds is a gallery of recycled, solar powered, hand made & green products showcasing human creativity and eco conscious design. Change your world…in Seconds.
Our taos story
Seconds merges all things recycled, solar powered and hand made into an immersive green experience. With an eye on practicality, we seek out creations from the world over that support a philosophy of conscientious consumerism. When you shop at our store, not only are you supporting a locally owned business, but you can be assured the artists and businesses that we bring to you are all working in some way toward the common goal of making the world a better place. Even small choices you make to save resources add up to big changes.  
Our mission is to bring the fun back into being green. By promoting the reuse of materials and demonstrating how these second-use ingredients can be made into something shiny and new, with a renewed purpose, we are removing refuse from the waste stream and reducing our carbon footprint. By curating beautiful, quality-made, intriguingly different products, we give you a reason to come in again and again to explore what's new. 
A John Dunn House Shop since 2010, we are the proud sponsors of both the Glam Trash Fashion Show, an all-ages recycled wearable art runway since 2001, and Taos First Friday, the outdoor local artists market that happens in the historic district on the first Friday of every month, April through December, weather permitting. 
Every recycled product has its own unique history and story to tell. Come by and let us change your perceptions about recycled goods. You can change your world… in Seconds.