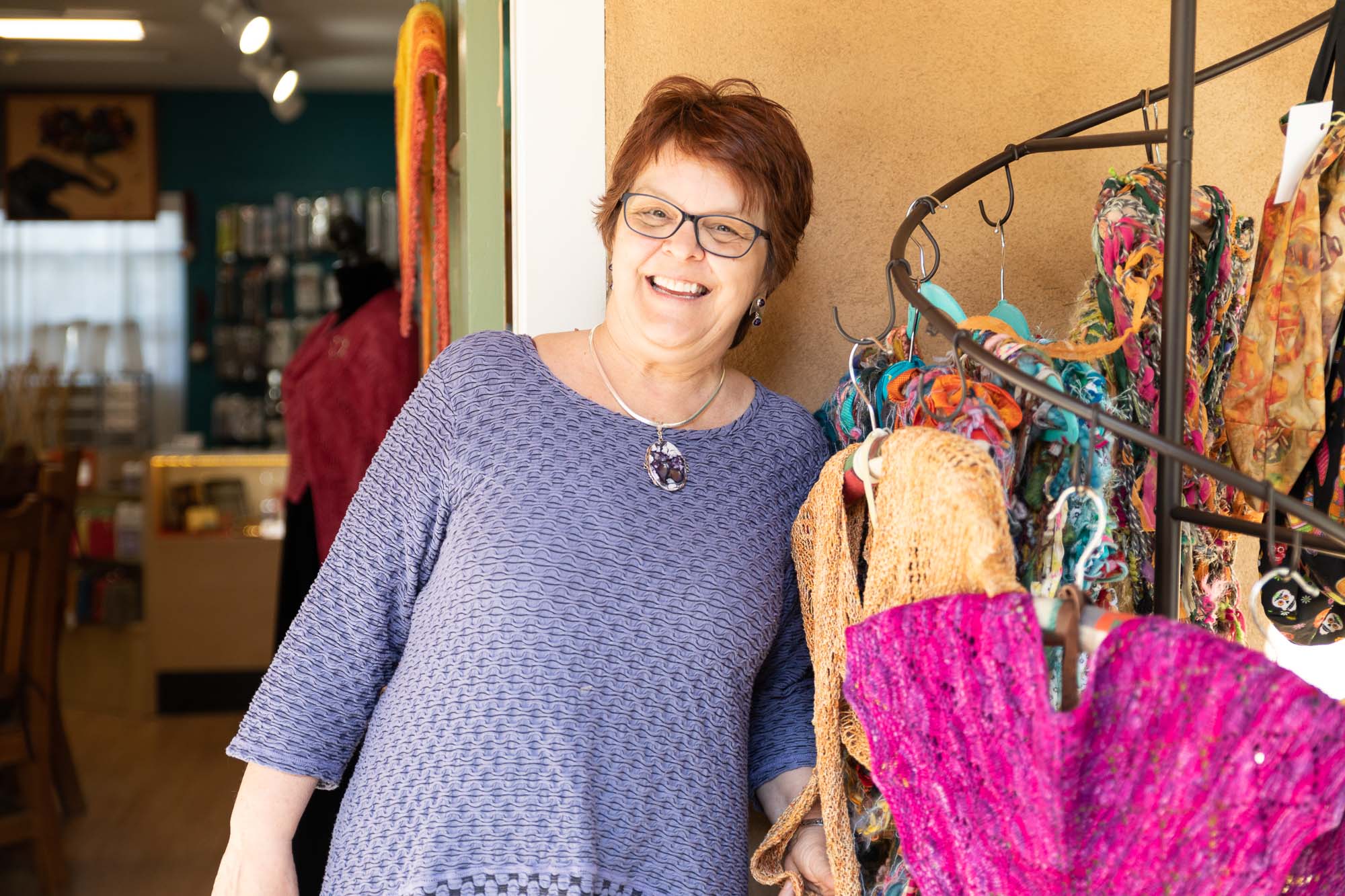 Local, Hand Dyed and Hand Spun Yarns and Fibers
Mooncat Fiber has a large variety of hand dyed yarns and fibers.   I have finished knitted, crocheted and woven garments as well as Shawl pins and jewelry made by my husband Wayne.
Our taos story
After knitting and crocheting since the age of five, and moving from the east coast to Taos in 2011, Cathy Book was excited to open Mooncat Fiber on August 13, 2013.
Every year we create a new palette of yarns and colors for a unique project; a special shawl, scarf, or sweater.
Not a knitter or crocheter? We have a lovely selection of in-store finished garments that are handmade and for sale.
A great addition to my shop is my husband, Wayne. He has been silversmithing for 13 years and provides the shop with shawl pins, pendants, and earrings. Among his many talents is hand fabricating Penannular Brooches. Penannular Brooches (Latin for "almost a circle") date back at least 3200 years and were used widely until about 1000 years ago. They persisted in some areas such as Scotland until relatively recent times and are still in use with the shoulder sash Scots wear with a formal kilt. Because the pin is not removable and locks the Brooch in place, Penannular Brooches are perfect for securing our modern shawls and scarves or as a decoration on sweaters and hats.
Anyone who needs a little help with a project is welcome to come in. I enjoy teaching and helping new knitters.