Coyote Moon
120 Bent Street, Suite C
Taos, New Mexico 87571
(575) 758-4437

Hours:
Wednesday – Sunday
11 a.m. – 5 p.m.
Coyotemoontaos05@yahoo.com
Instagram: @coyotemoonshop
coyotemoontaos.com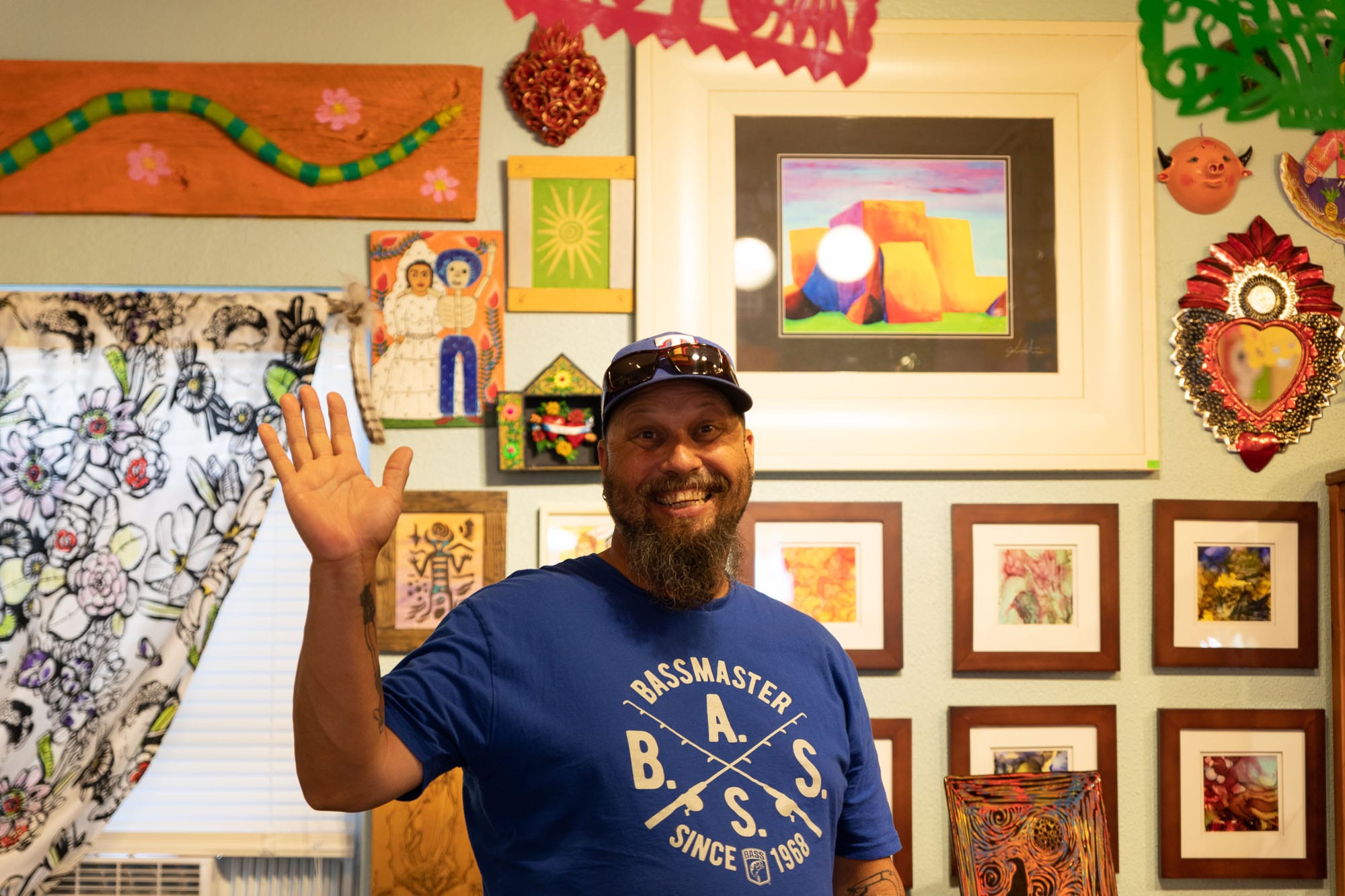 Local artisans, folk art, pottery, jewelry
A fantastic little gallery in the heart of Taos, featuring one of a kind pottery, local paintings and prints, and amazing jewelry. Plus some of the best Mexican and South American folk art around.
Our taos story
 Widely known as one of the most colorful stores in Taos for almost 35 years, specializing in handmade Mexican folk art, plus local art including jewelry, pottery, original paintings, and prints, Coyote Moon is a truly special gallery/gift store in the heart of the historic district.
According to owner and artist John Hutson, "Coyote Moon is a dream come true for me. I started in Taos as a struggling part-time painter, just trying to get my work seen. Over time my painting was doing ok, but it wasn't until I found pottery in 2010 that took my career in a new direction. I finished a degree focusing on ceramics in 2013 and immediately started trying to sell my work here in Taos. Things took off, and I had my pottery being shown across the country. One of the stores that started carrying my work was Coyote Moon. After several years of working in the store and showing my work here, the opportunity came to buy the store. It was a no brainer for me. I could have a gallery to showcase not only my work, but also the work of many other amazingly talented local artists, who like me, just needed a place to get their work seen."
Today Coyote Moon is thriving thanks to the continual support of our amazing customer base and to those who are finding us for the first time. The store has an large collection of unique handmade pieces of Mexican and South American folk art, and we represent fantastic local artists not found in bigger galleries. Art includes paintings by Bill Binger, Tera Muskrat, Jose Valverde, April Buchschacher, and John Hutson; block prints by Luis Garcia, Sarah Parker, Kat Watson; color pencil work by Robert Batson and Mieshiel; handmade jewelry by Luis Garcia, Rob Yancy, Champion designs, and more; and pottery and clay work by Jason Mondragon and John Hutson.