Cici's bean
124 Bent Street, Suite F
Taos, New Mexico
575-758-2840
Hours:
9 a.m. – 6 p.m.
Facebook: @Cicis-Bean
Instagram: #cicisbean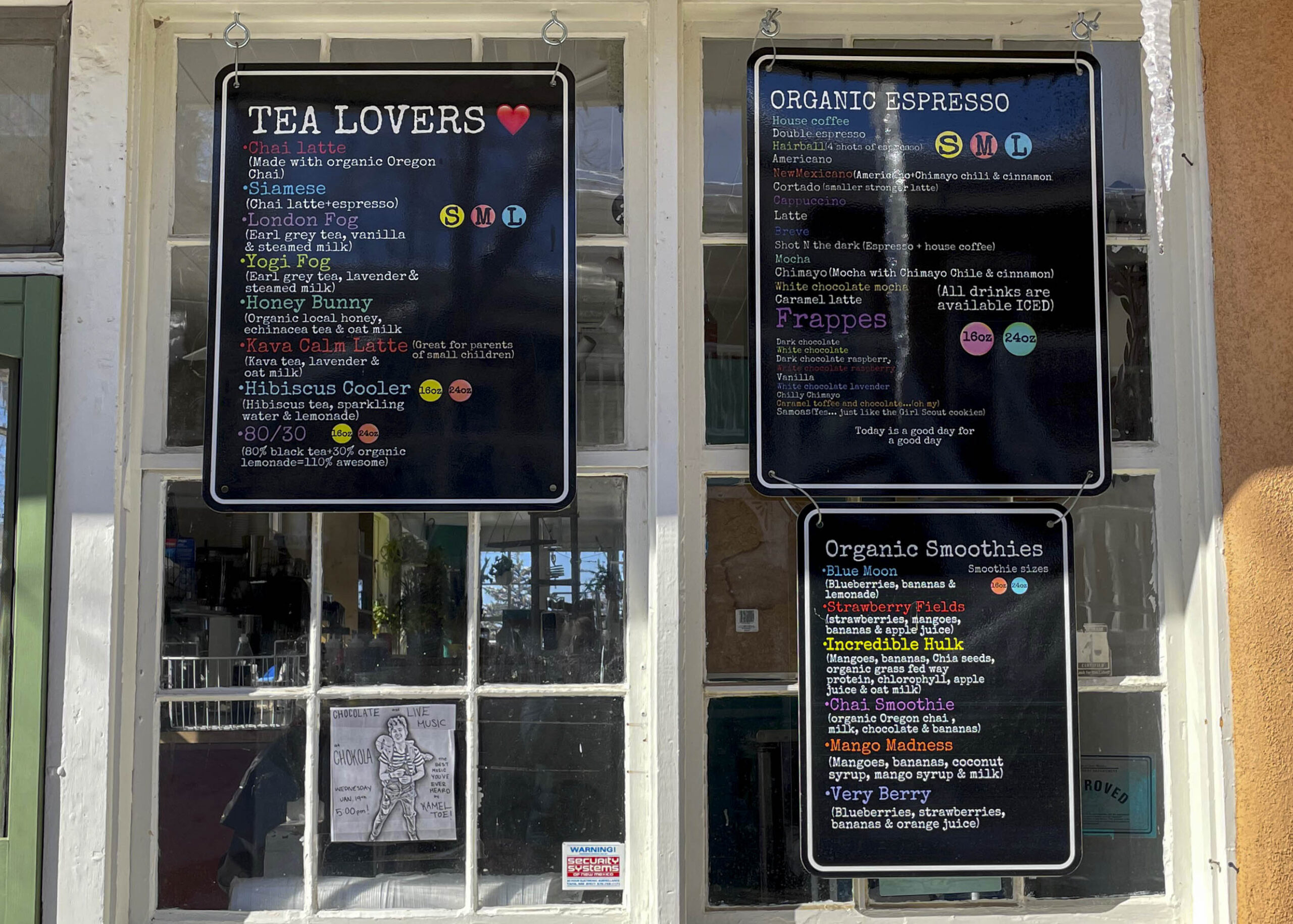 coffee and snacks
Locally sourced organic espresso and smoothie bar
Our taos story
A drummer… an artist… in love… playing poker… having kids… had quantum daydreams of owning and running a coffee shop.
Well, those daydreams are over as we are currently living our dreams in full. This very special coffee shop was created in love and you can taste that love in everything served.
Cici's Bean is an Organic Espresso and Smoothie Bar named after their first daughter Cici.
We have the perfect vibe and the perfect Espresso grind…. adjusted every day and throughout the day, as humidity levels change. This is where the science of third wave coffee meets mom's kitchen.
Come taste the love in one of Taos' most historic buildings…. Sit on John Dunn's porch or in his garden . . . and sip a perfectly extracted espresso beverage, or an artisan hot chocolate. You might even hear John Dunn's ghost trying to get us all to play poker with him in the basement.