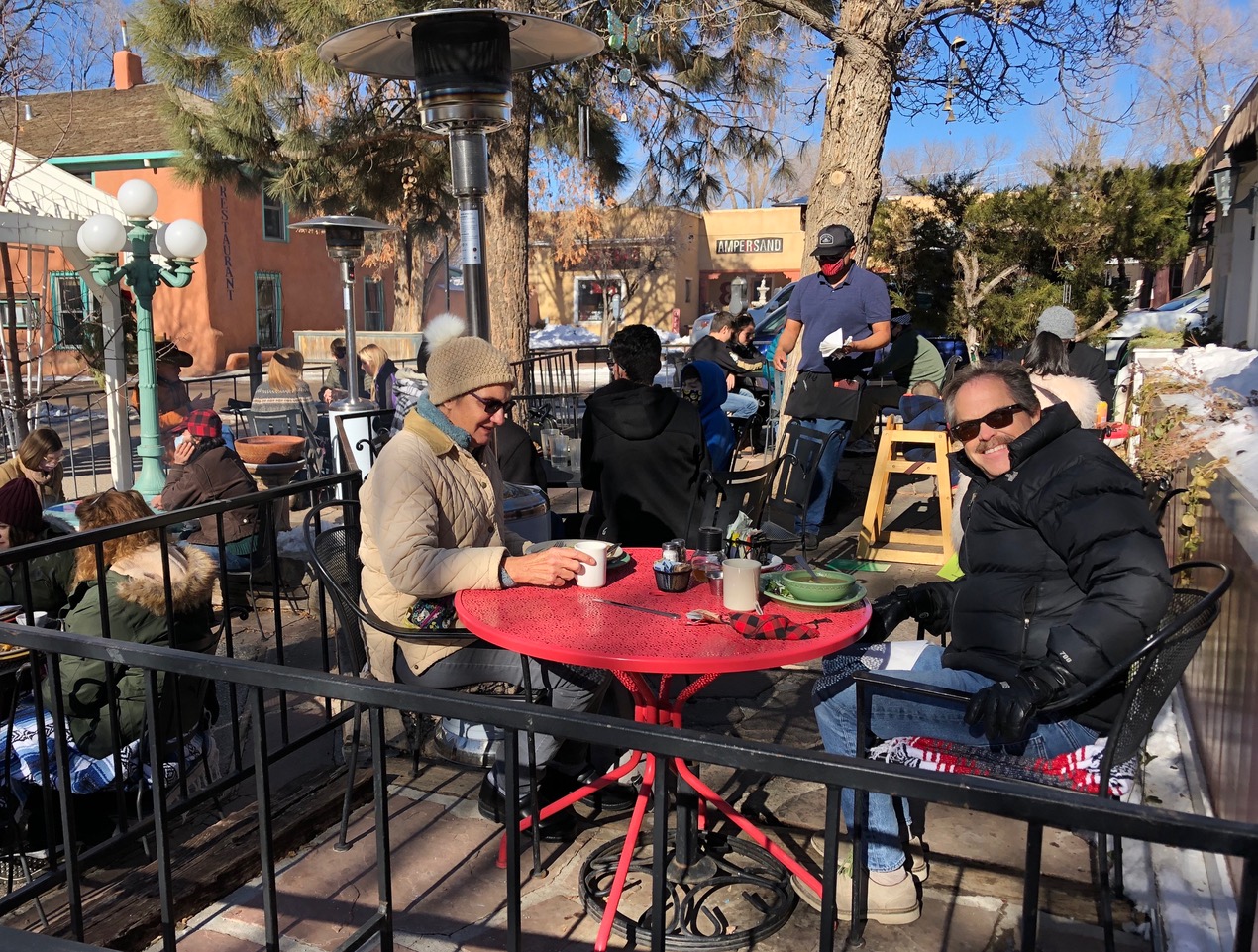 Wine, beer, breakfast and lunch
When you visit The Bent Street Cafe & Deli, you're in for a treat! With a warm, comfortable atmosphere and delicious food, the restaurant has been a favorite with locals and tourists alike for 30 years.
Our taos story
 Opened in August of 1990 by Charlene Dulong and Tom "TK" Kennedy, the restaurant originally consisted of the inside dining room and an open-air porch. Over the years, the porch was enclosed and heaters installed for cozy winter dining, and a beautiful outside flagstone terrace was built for summertime. Kimberly Armstrong bought the restaurant in September 2016 and it continues to flourish.
We serve signature destination-worthy salads and sandwiches as well as delicious hot foods such as green & red chile specialties, huevos rancheros, eggs benedict, spanakopita, quiche, tamales, lasagna, daily scratch-made soups and stews, and inventive Chef's specials. We also offer homemade vegetarian and vegan dishes such as a mezza platter with hummus and baba ghanoush and cold sesame noodles. Visit us at our website at bentstreetdeli.com, on Facebook at Bent Street Deli & Café, or on Instagram at bent street deli.