op.cit. books
124 Bent Street, Suite A
Taos, New Mexico
575-751-1999
Hours:
7 days a week
10 a.m. – 5 p.m
opcitbooks@gmail.com
Instagram: @opcitbooks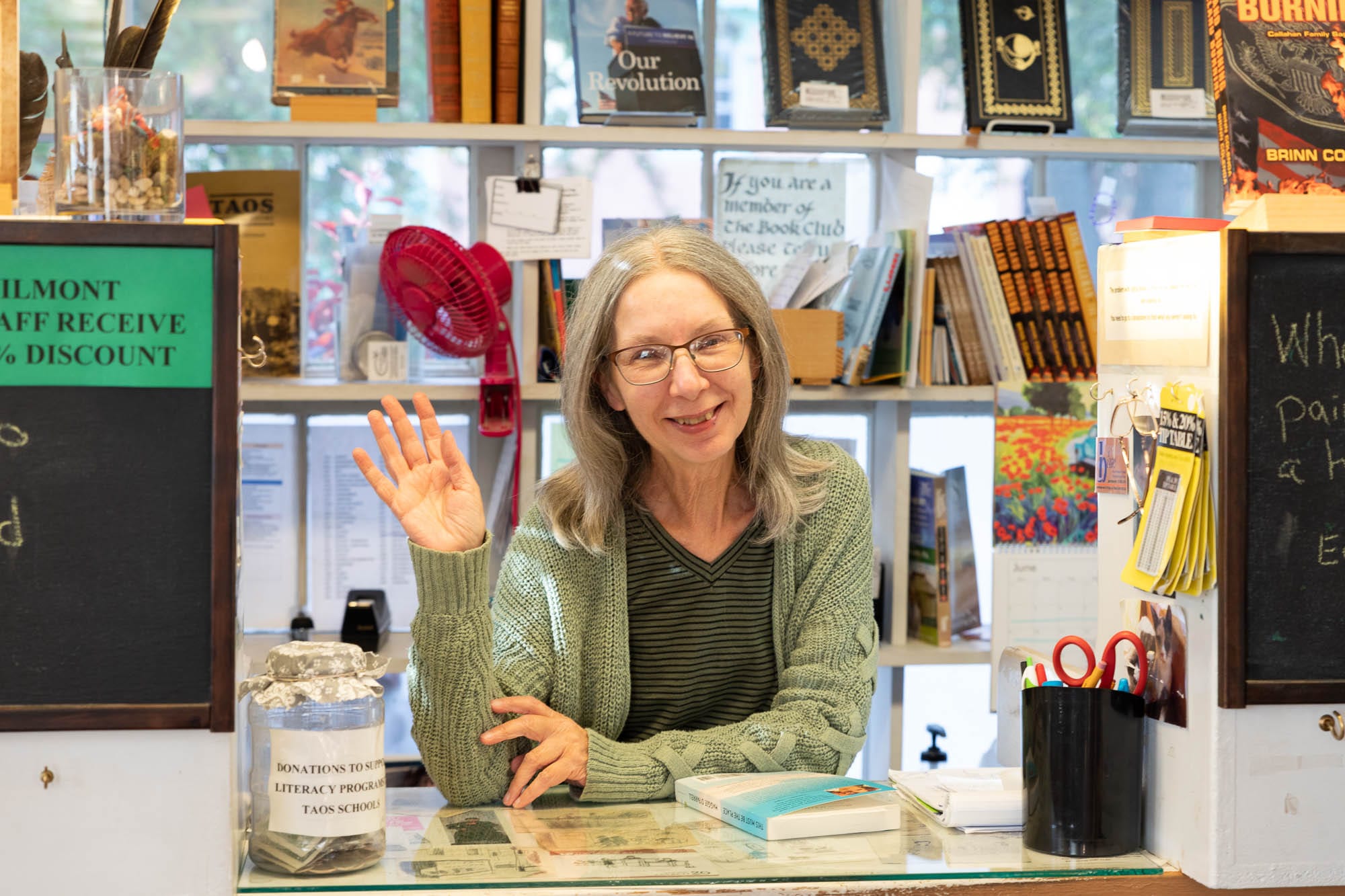 new, used & collectible books
Visit Taos' most interesting bookstore, a carefully curated selection of the best in new, used and collectible books, as well as cards, maps, journals, and gifts. We have an extensive selection of fiction, history, children's, cookbooks, art, and regional titles.
Our taos story
Op.cit. Books Taos is a group of people who are passionate about books and reading. op.cit. is a highly curated shop, committed to supporting the reading community and literacy in New Mexico. At op.cit., you'll find the current bestsellers, regional titles, beautiful children's books, fiction, history, gorgeous art books, classics, mysteries, an extensive collection of poetry, and a smattering of books in just about every category. If we don't have it, we will hunt it down for you. We care that much.
Our strength is in our staff, all of whom have – this is a shocker – a point of view, and who are ready to make recommendations and to discuss their favorite books and genres with you. This is the direct engagement you cannot get online. We host regular author events and a long-standing Mystery Book Club that meets monthly for lunch with the authors of (generally) regional titles.
op.cit. was founded over twenty five years ago in San Francisco as an online and event-based retailer. But the online-only presence lacked the support for the passionate reader community, the appreciation for the aesthetic of the book, that only a physical bookstore can offer, so when others were closing up shop, op.cit. opened a shop in Santa Fe in 2011, and soon expanded into its current location at de Vargas Mall. In 2013, op.cit. rescued Tome on the Range in Las Vegas, New Mexico, keeping the bookstore open and making it viable. In 2015, we opened op.cit. in Taos, in the venerable space formerly hosting Moby Dickens.
We are open daily from 10AM to 5PM. Please visit us at 124A Bent Street in Taos. For more information about any of our stores, please call us at 575.751.1999 or go to our website at opcit.com.